Divorce is most likely one of the most stressful life events you will experience. You don't have to do it all alone!
We have the tools and resources to help you with our legal experience and knowledge, but we also partner with experienced individuals who are experts in their fields and can assist you with various topics, including real estate, financial planning, therapy etc.
Family law problems can become so expensive and drag on seemingly forever. Having a financial plan in mind is extremely important, when it comes to distributing assets, retirement accounts, developing a budget and plans moving forward. That's why services of an experienced financial planner are more than welcome to make the process run smoother.
Lisa Claycomb is a financial planner and insurance broker at LGC Financial. She launched her company after years of working in the market, after she had found that so many people are unclear about the inner workings of Medicare and Social Security, as well as concerned about what their financial future holds for them. That is especially prominent when it comes to her clients going through a divorce.
SERVICES TO HELP DIVORCING CLIENTS:
1. Calculate the value of different categories of assets to assist client in ensuring an equitable distribution of marital assets.
Example Scenario: A divorcing couple has significant retirement assets, held in ISO's, Traditional IRAs, 401(k)s, and other accounts. Typically, spouses will try to divvy up these assets based on the amount held in each account. However, the tax consequences of the different account can result in a very significant inequitable distribution. Lisa helps clients factor in those tax consequences so they can negotiate the division of assets from a knowledgeable perspective that results in an equitable outcome.
2. Assist clients in transferring retirement account assets (split through a QDRO) into their own name and managing those assets to meet retirement goals.
Example Scenario: Divorcing spouses own retirement assets that are being divided through a qualified domestic relations order (QDRO). A non-owner spouse typically down not know how to transfer that money into his/her name and invest/manage it to meet retirement goals. Often, the financial entity that holds the employee's retirement account will simply create a  new account in spouse's name and move the QDRO defined portion of assets into the new account. Many times there is no one to advise the new owner spouse regarding goal setting and retirement planning. Lisa Claycomb helps clients create a financial plan that will outline the steps that need to be taken to set and meet their retirement goals, and design their desired retirement lifestyle.
3. Developing a budget and financial plan going forward.
Example Scenario: Typical families have one spouse that handles the finances and pays the bills and the other spouse handles different household affairs. When they divorce, the non-financial spouse can feel lost and out-of-touch with money management. Lisa Claycomb helps clients create a net worth statement and a statement of cash flows so they have a accurate picture of where they are financially at the time. Then she helps you create a budget, retirement goals, and a financial plan to set you on the right financial track.
4. Gathering necessary legal and financial documents prior to separation and calculating financial resource needs during the divorce process.
Example Scenario: People who are contemplating divorce will sometimes consult an attorney prior to actually separating from their spouse just to get a feel for what they need to do. I guide clients in gathering necessary legal and financial documents such as tax documents, retirement account statements, bank account information, life insurance policies, brokerage account statements, powers of attorney, and other information that will be important to have during the divorce process. We also create a budget so they don't get into a position of having to inequitably settle simply because they are out of money.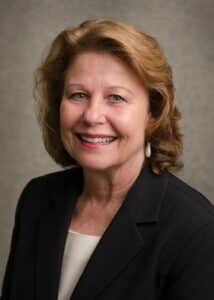 Lisa offers COMPLIMENTARY CONSULTATIONS and PORTFOLIO REVIEWS, in addition to the following services:
Comprehensive Financial Planning
Retirement account rollovers (401k, 403b etc.)
Wealth Management
Medicare Education and Insurance
Long-Term Care Solutions
Life Insurance
Annuities – Fixed and Variable
Visit her website at www.lgcfinancial.com for more information or give her a call at (760) 604-6610.