Our Family Law Firm
Family law is what we do. We can help you with all related matters, including Divorce, Child Custody, Child and Spousal Support, and Property / Business Division. Mr. Stacer has been practicing law in San Diego since 1979, beginning the practice with an emphasis in Family Law. In 1985 he was awarded the designation of Certified Family Law Specialist by the State Bar of California, Board of Legal Specialization.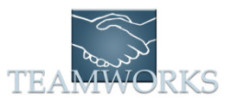 We strive to provide you with the best representation possible, tailored to your specific needs. We evaluate the unique, individual characteristics of your situation, and prepare an effective, well-planned case — all within a friendly, caring, and understanding environment. We achieve our best results when the client is a "partner" in the case.
Solving Your Problem is our #1 Priority
Our Law Office offers services ranging from 75-minute consultation appointments, representation for planning and case "engineering" purposes, all the way to full-blown litigation cases.
We use technology extensively in our office, both to assist in preparation of the case and to assure easy communication with clients and opponents. For the most part, documents received by and sent from our office are scanned and converted into Adobe Acrobat PDF files for ease of access, reduction of clutter, and so that they may be promptly sent to clients having e-mail service.
Team Works offers free workshops, mediation of family law matters, and sponsorship of the in person Coparenting Courses for Conflictual Coparents. Go to http://www.parentsinconflict.com/blog to read articles and learn more about strategies related to reducing conflict and protecting the children.