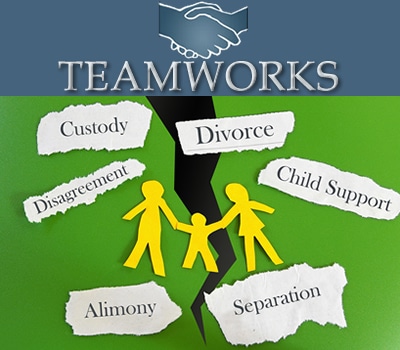 FREE WORKSHOP
Join us at one of our Bi-Monthly FREE Workshops where we answer your questions about Divorce, Child Sharing, Spousal & Child Support, Mediation and much more.
SCHEDULE A CONSULTATION
(858) 675-9225
teamworks@stacerlaw.com
9:00 AM - 5:30 PM
FREE CASE REVIEW
DIVORCE WORKSHOP
Free San Diego Divorce & Child Custody Workshops
We provide two free workshops every month to answer questions related to:
Divorce / Separation
Child Sharing
Child Support
Spousal Support
Division of Property
Mediation
TeamWorks provides San Diego residents two free workshops every month to answer questions related to divorce, child sharing, spousal support and issues related to division of property. Free Workshops are offered either evening from 7:00 pm to 9:00 pm or morning from 9:00 am to 11:00 am.
You have Questions We have Answers
Our free workshops give attendees the opportunity to ask questions about their case and get information and resources to help them determine what they need to do to resolve their issues. The question-and-answer format is moderated by Jefferson Stacer, certified family law specialist attorney, CA board of legal specialization and Dr. Deena L. Stacer, Director of the High Conflict Intervention Program and a relationship specialist with child custody and couples conflict issues.
To learn more about TeamWorks services designed to assist couples with their divorce or child custody case, read the Frequently Asked Questions (FAQ's) page and/or attend our free workshops to get your questions answered.
We have been helping San Diego families with their divorce filings since 1989. We also sponsor the live Conflictual Co-Parenting Parent Education Program which specializes in assisting parents, involved in litigious custody fights, to end their fighting and focus on the children.
Speak with Us Now
Call (858) 485-8595